..........are at it again. The last couple of weeks several people have sent me pictures of their lovely work that includes my beads. I just have to show some of it off here on my blog. Please make sure you go and check out their other work. I have included links where I have them.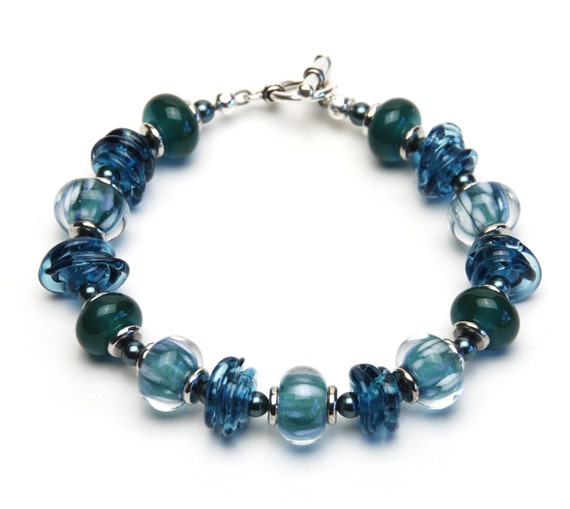 This first bracelet is from Fran Norris of
lilicharms on Etsy.
She sent me links to several of her pieces that had my beads and they were all so pretty I had trouble deciding which one to show off. Do make sure you look around her shop. (I just found out the other beads in this creation were made by
amie3 on Etsy
.)
This lovely necklace and earrings is from Luann Gilliland at
LZG Beaded Designs on Facebook
. I love the red and gray together and the mix of textures adds even more interest.
This piece comes from Beth Kennedy and as you all know I love the bright colors. These are some of my Alice's Garden flowers and she has worked in the great detail of the loops of seed beads. Just so much fun. Beth does not have a store but says "It's a real hit and I love wearing it!"
That is all for today but I have another piece I still have to show you. Have to save a little for another day. :-) As always if you make something with my beads I would love to see it an show it off for you.